▲ THE Banpo La Class landscape architecture 'Cloud Walk Pavilion' wins the prize
... Red Dot Award: Winner of Product Design 2022
... Received all top 3 design awards hitting a Career Grand Slam, following last year's iF and IDEA Design Awards
... Will continue to develop artistic and excellent lifestyle design products to be discovered in residential spaces.
Hyundai E&C has won the main prize at the Red Dot Design Award 2022, for a its landscape architecture 'Cloud Walk Pavilion' of THE Banpo H La Class.
The Red Dot Design Award, held since 1955, is one of the world's top 3 design awards, along with the U.S. IDEA Awards and the Germany's iF Awards. The Red Dot Design Award selects the best design products every year following in a rigorous assessment of numerous criteria from aesthetics, innovation, to new technologies and forms. Adding the latest award, Hyundai E&C achieved a Career Grand Slam in all of the world's top 3 design awards, including iF Design Awards (Fine Dust Reduction Clean Zone) and IDEA 2021 (The Gate, Tangent) last year. This is the only accomplishment made by a local builder this year, and the second record following 2010.
Cloud Walk Pavilion, an artistic architecture of THE H Banpo La Class located in Seocho-gu, Seoul, is recognized for its excellence by winning consecutively global design awards including last year's U.S. Architizer A+ Product Award, the USA Good Design® Award last year and this year's Asia Design Prize. Cloud Walk Pavilion was created in collaboration with a world-class Dutch pattern designer Karel Martens and Choi Jang-won, a Korean architect. The Pavilion, installed in the landscaping zone of THE H Banpo La Class, is a sculpture for ornamental purposes and serves as a resting area, embodying the image of a cloud. The design boasts a unique pattern and is structurally implemented to feel the openness of the sky from the ground.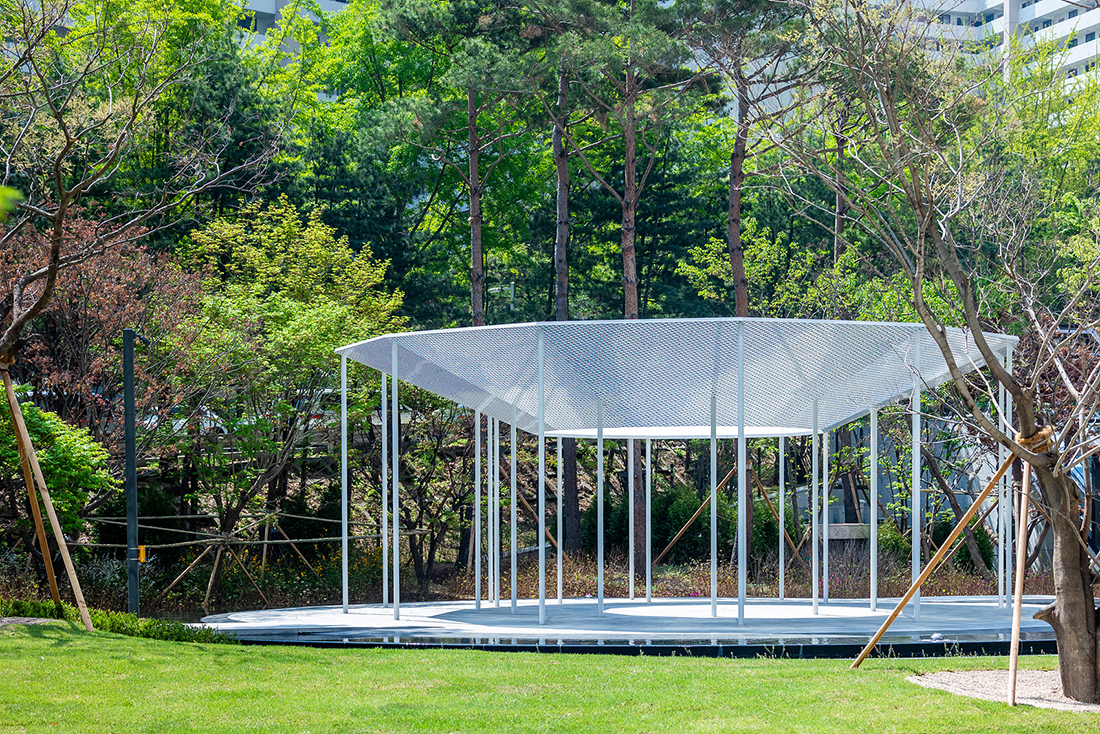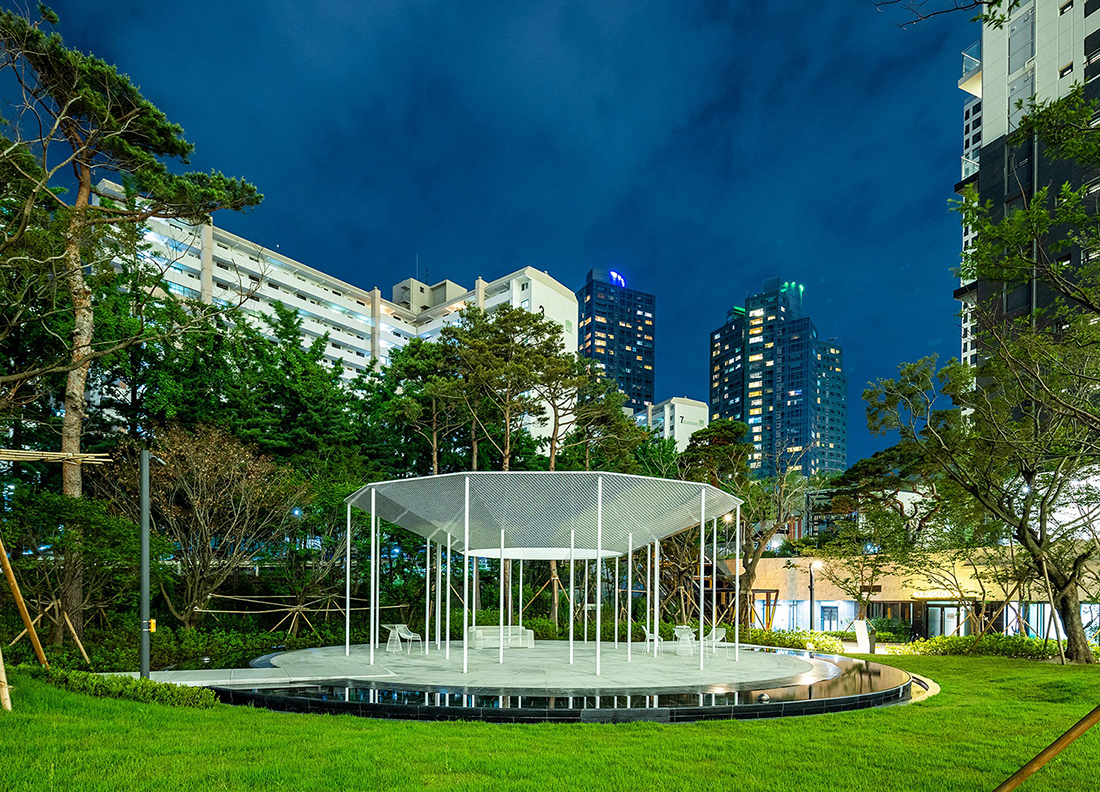 Moreover, Hyundai E&C has proposed collaboration projects with various artists for its high-end brand THE H site. Examples include THE HONOR HILLS' Tastered Flight in collaboration with British spatial artist Sinta Tantra and THE H FORECENT's special exterior wall painting, THE H Xi Gaepo's world's first playground collaborated with world-famous children's book author Anthony Brown, THE H Xi Gaepo's My Dad's Playground, and Professor Park Je-sung's media gate Tangent 22.
Recently, Hyundai E&C not only achieved a career grand slam in all of the world's top 3 design awards but was also recognized by the World Landscape Association (IFLA) and the USA Good Design® Award. This put Hyundai E&C at the top of list of its peers for the number of awards it received, recognized for its design excellence at home and abroad. An official from Hyundai E&C said, "By winning all of the global top 3 design awards, the artistry of Hyundai E&C's landscape design has once again been recognized internationally," adding that, "We will continue to do our best to propose excellent design products that Hyundai E&C customers can take pride in."